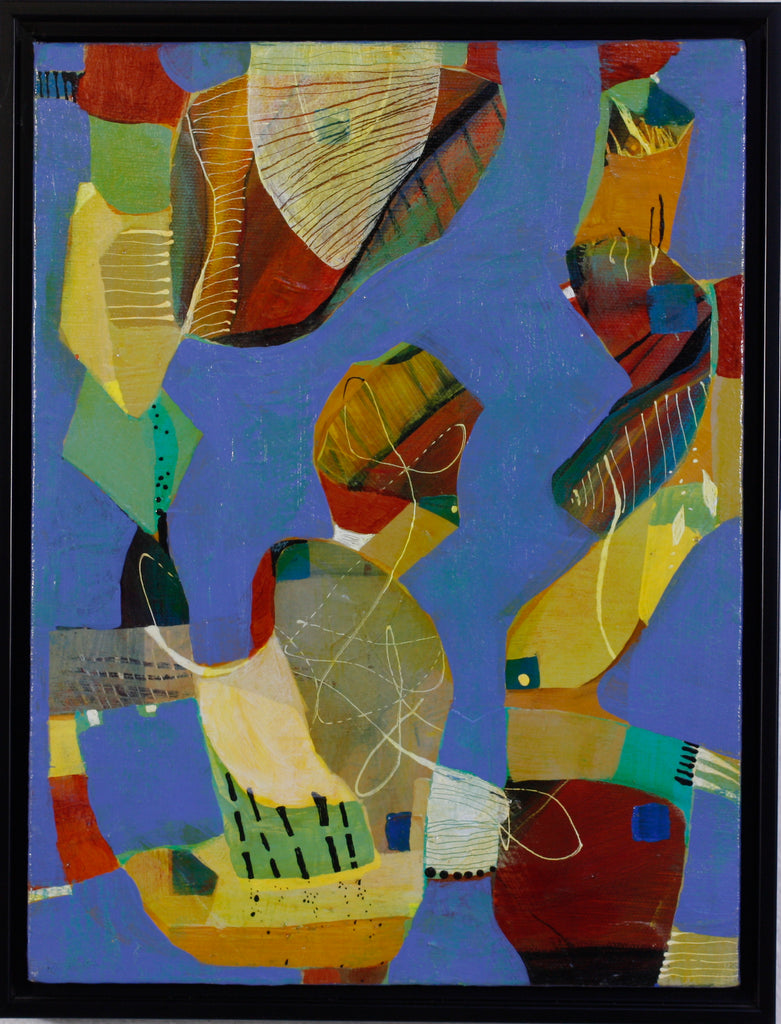 Can You Come Play?
This small playful piece is 12" x 9" and is framed and wired and ready to hang.
This painting is part of the body of work titled "What is Revealed". These pieces contain layers that were added, subtracted, and then added again. The series refers to the process of creating pattern and design and then covering it up to expose a new composition; it also speaks to the internal process of learning to see in new ways.
 Hover the cursor over the image to zoom in.
Purchase a painting with a payment plan. 
Forgo shipping charges and arrange a pick up time at my studio in Santa Rosa, California. 
Have your painting shipped. 
---
Share this Product
---
More from this collection